Looking back at fun-filled Christmas Memories
Christmas traditions and celebrations take on various forms in different regions around the world. For example, in Philippines, we spot unique Christmas decorations such as the "parol" or traditions such as the "Noche Buena". In Europe, Christmas is marked by the sight of advent windows and celebrations with hot Glühwein and Christmas markets. The Japanese would feast on fried chicken and cakes with their loved ones on this special day.
Though marked with different cultures and practices, Christmas is a season of hope, joy, giving and an opportunity to spend quality time with your loved ones. In Singapore, Christmas is often associated with Christmas background music in the shopping malls, the long queue at the gift wrap booths and most memorably – the Christmas on A Great Street (COAGS) light up on Orchard Road.
Christmas on A Great Street  1991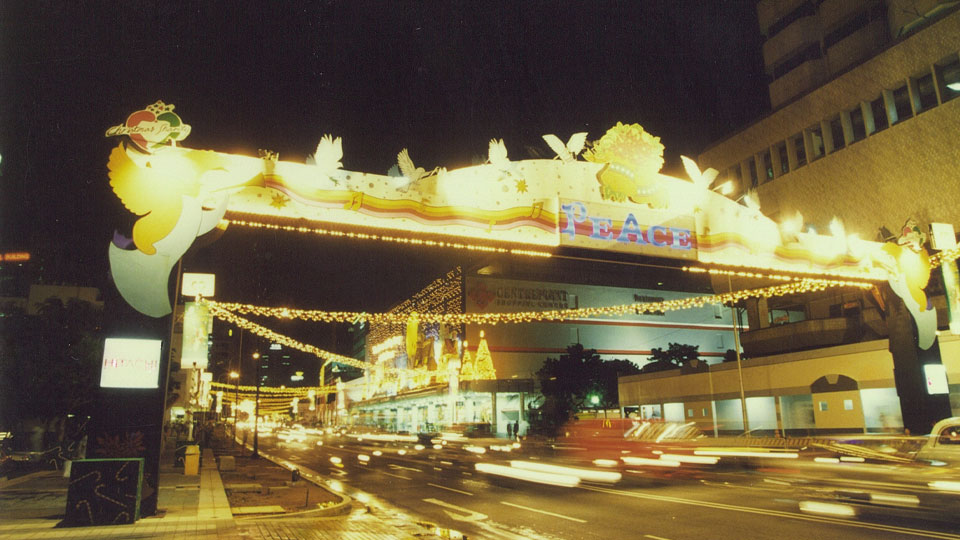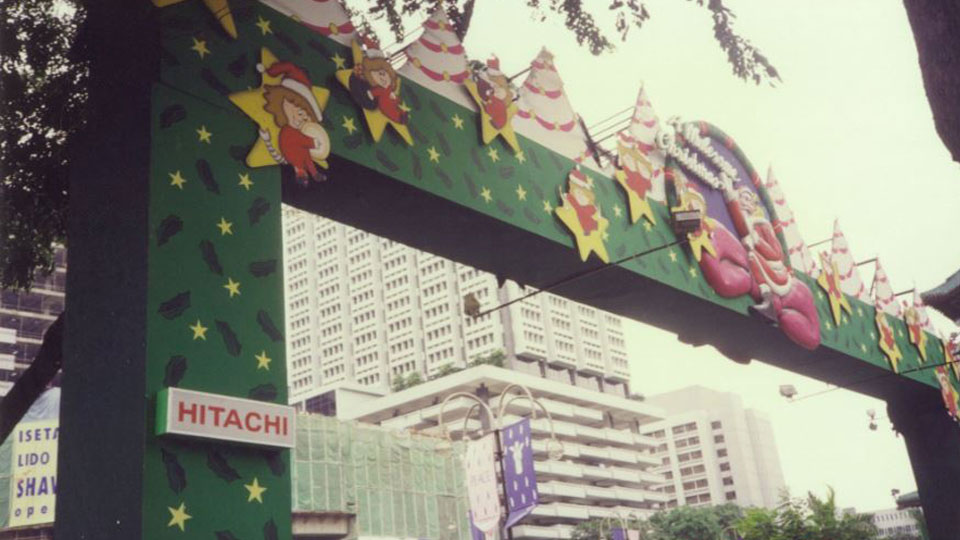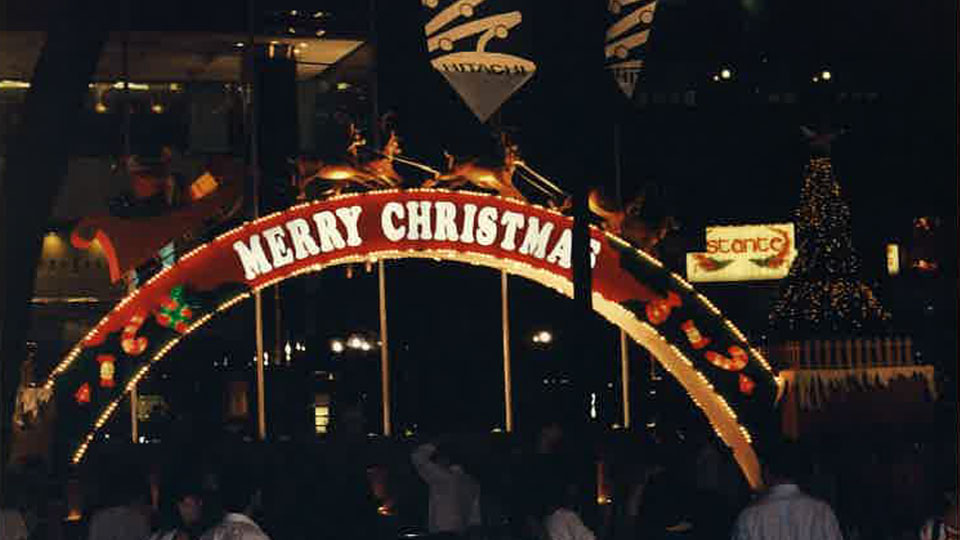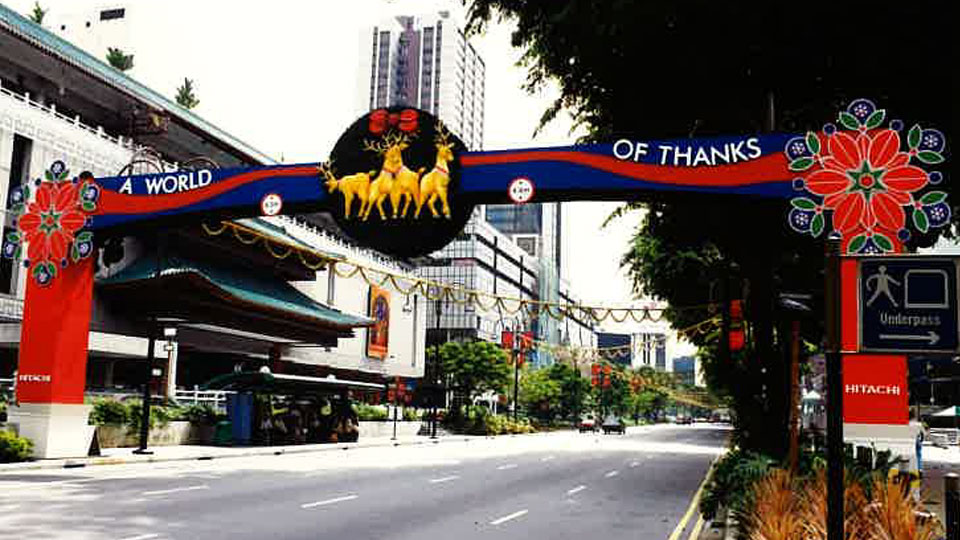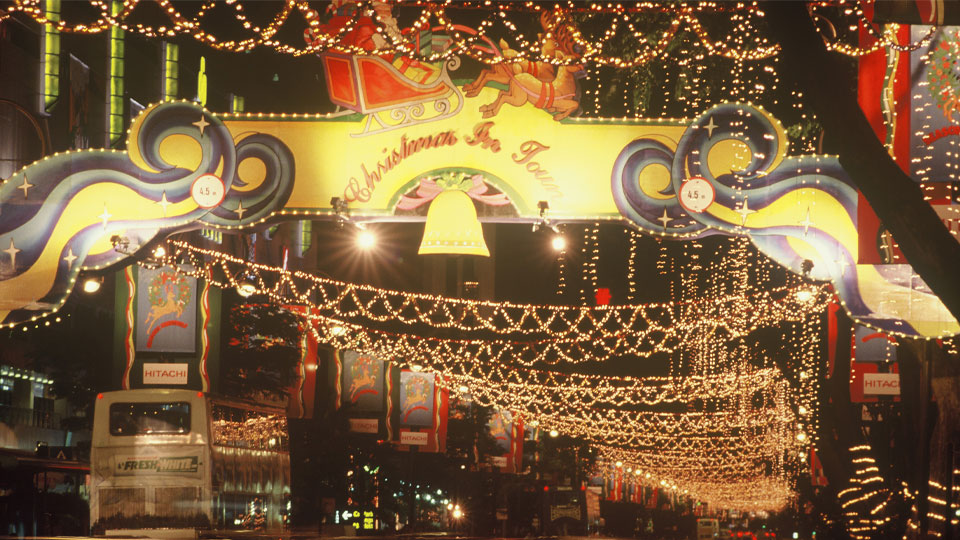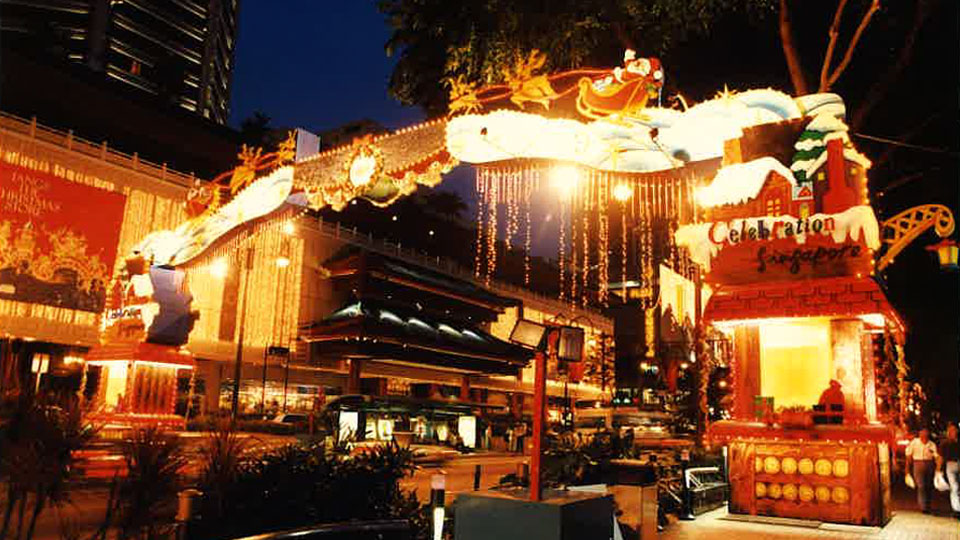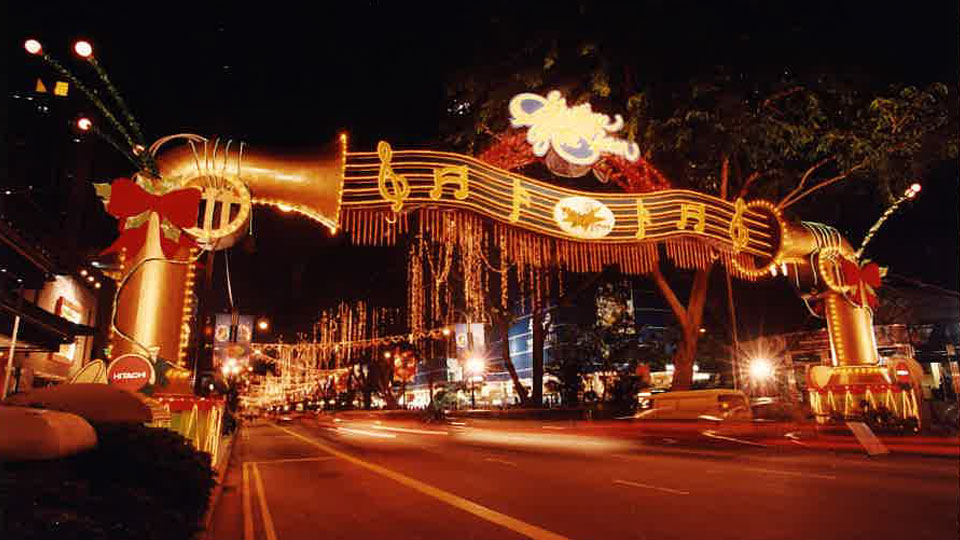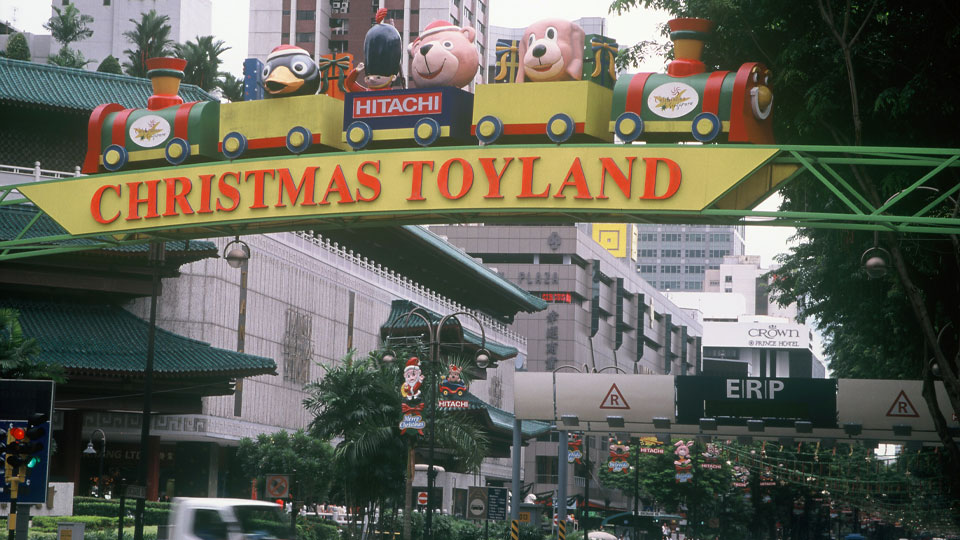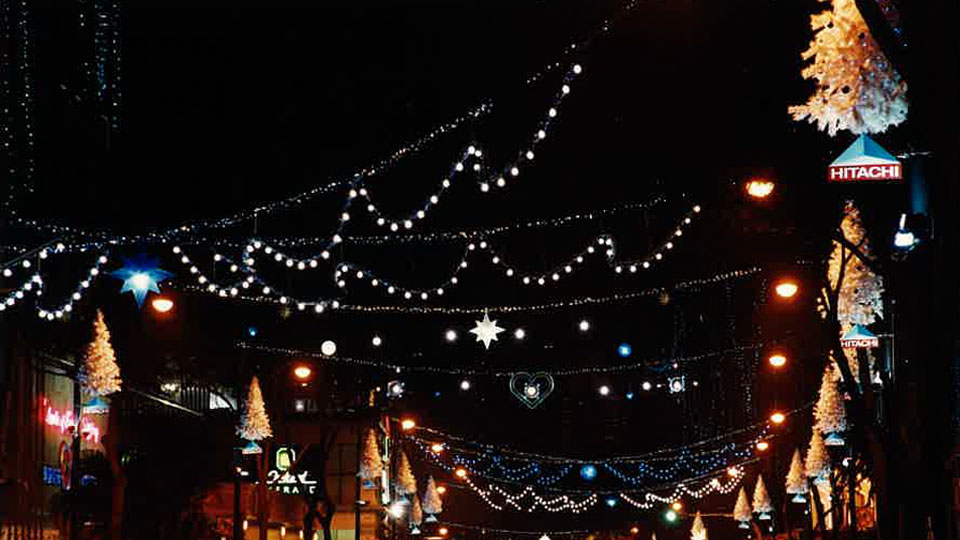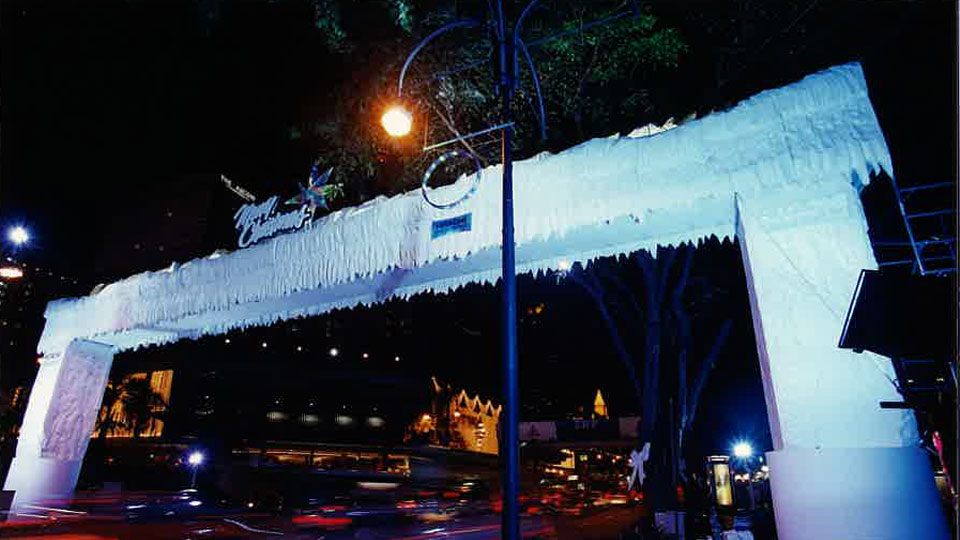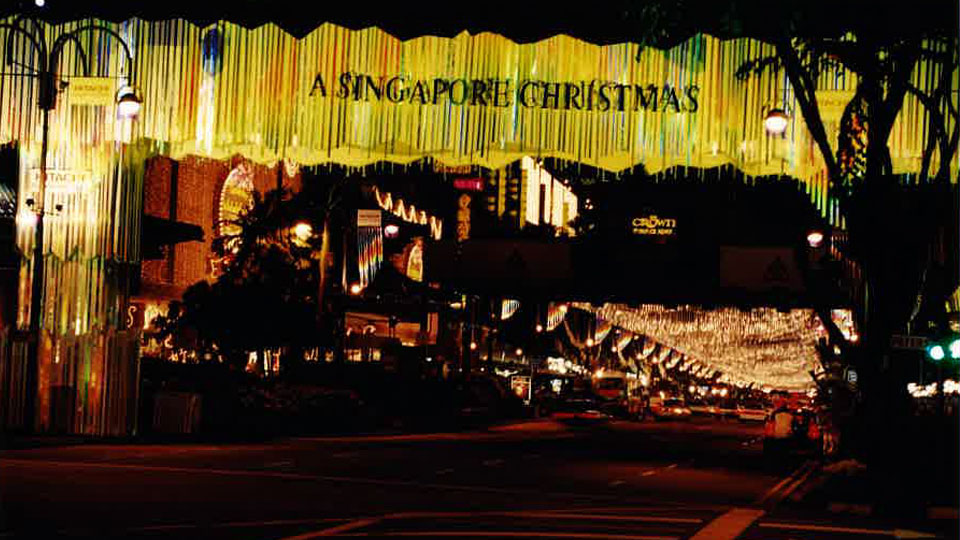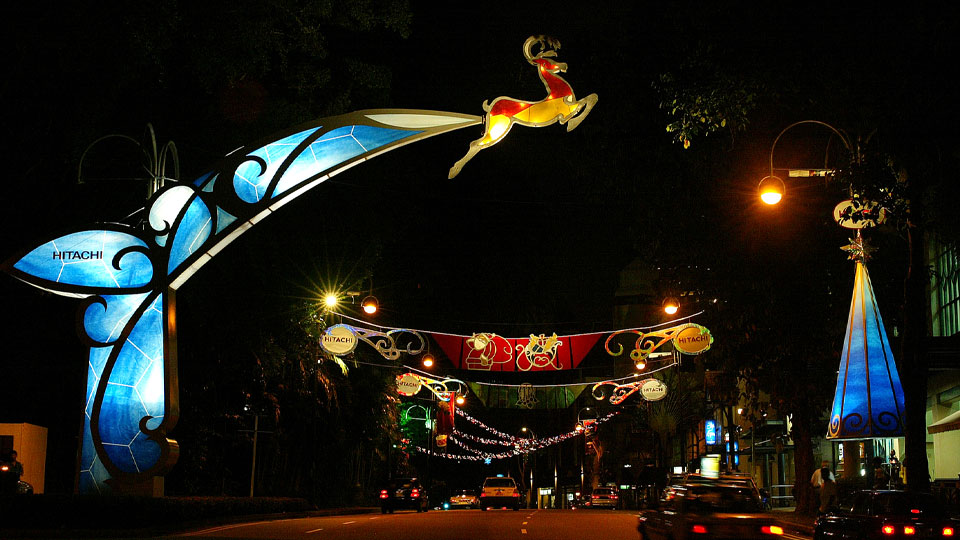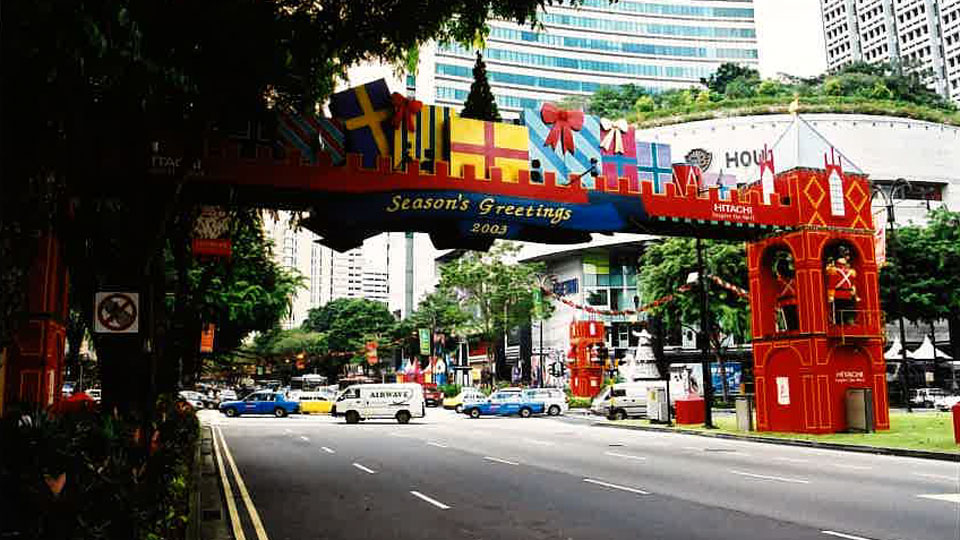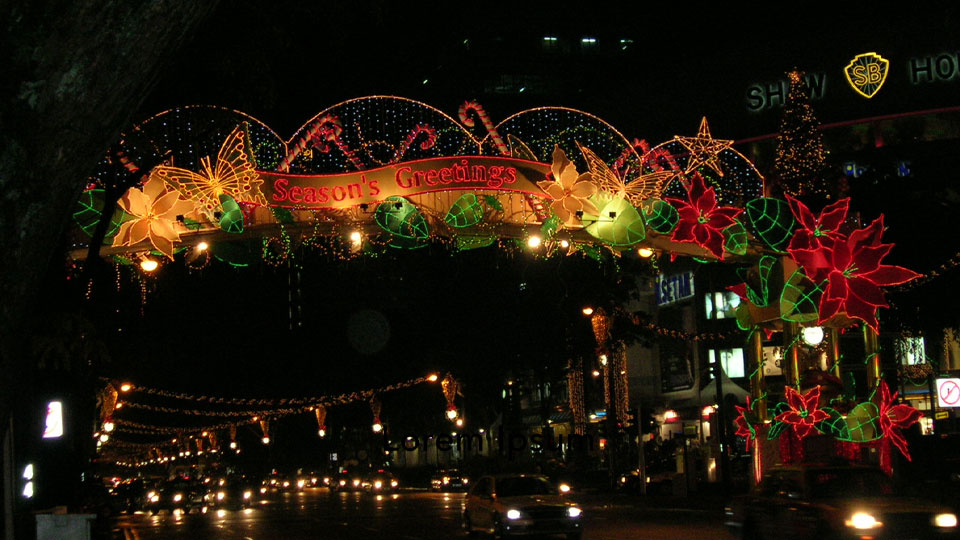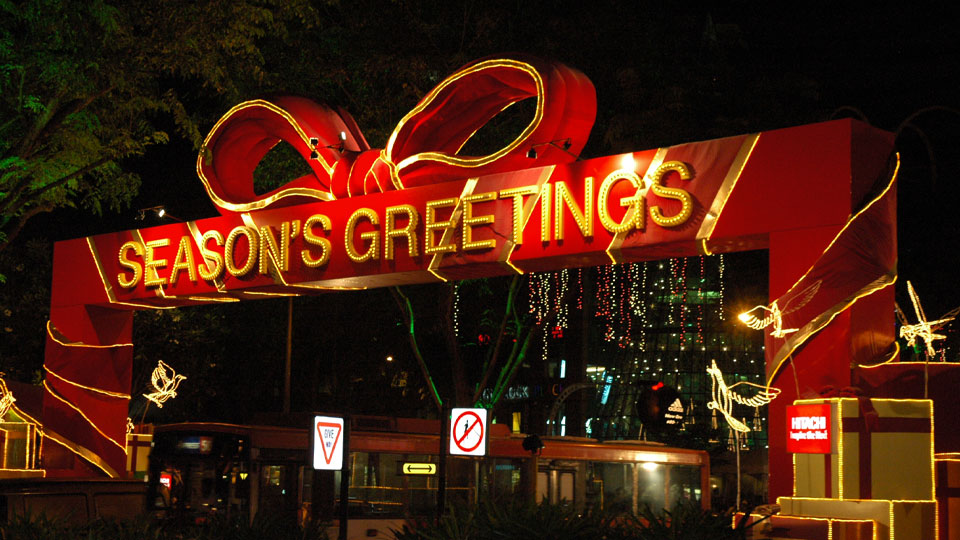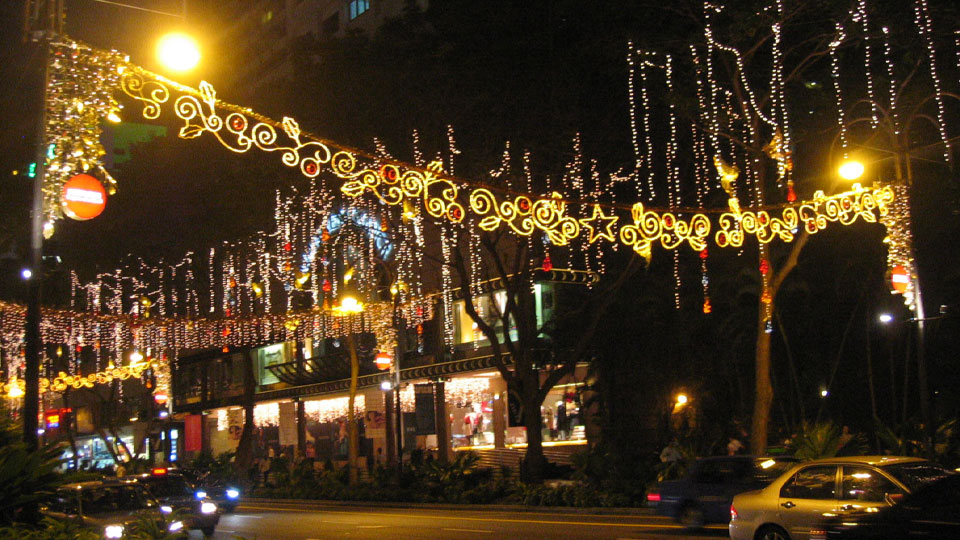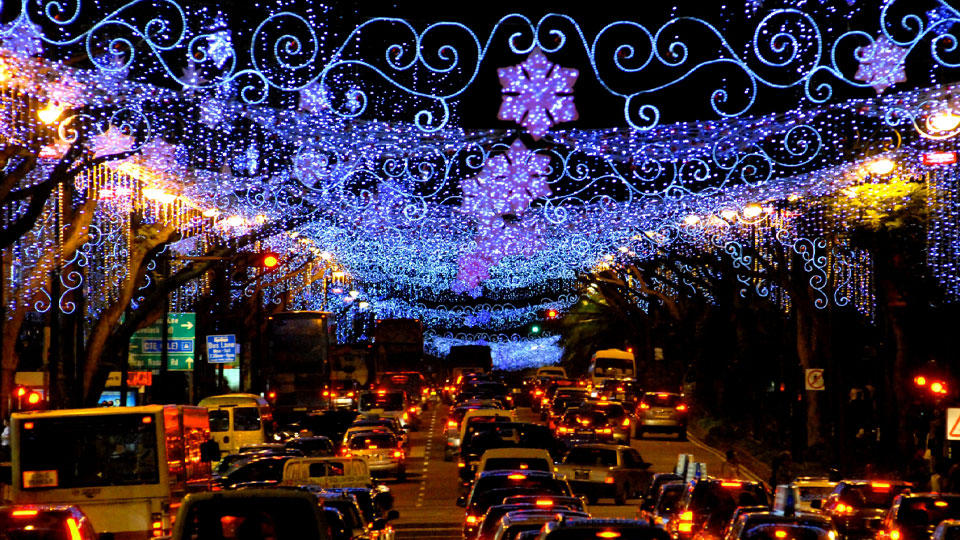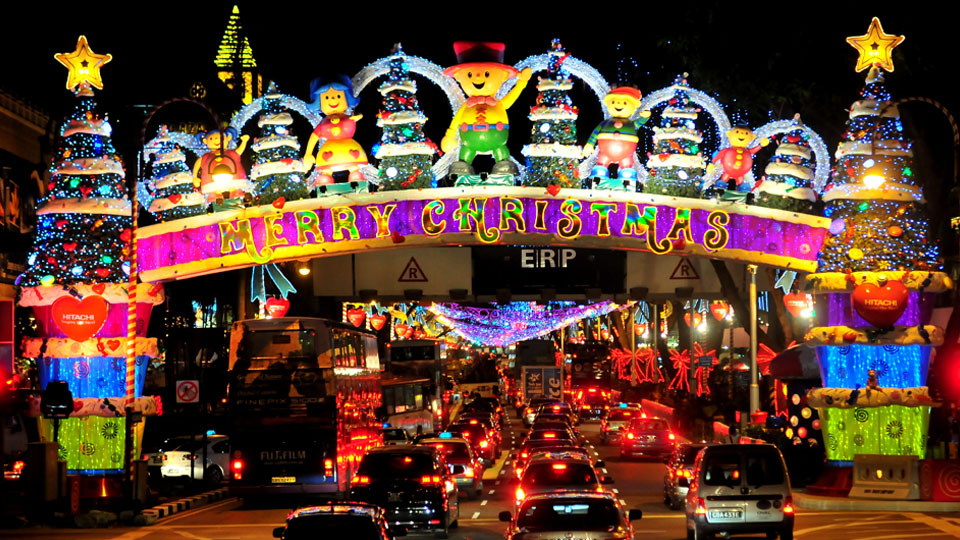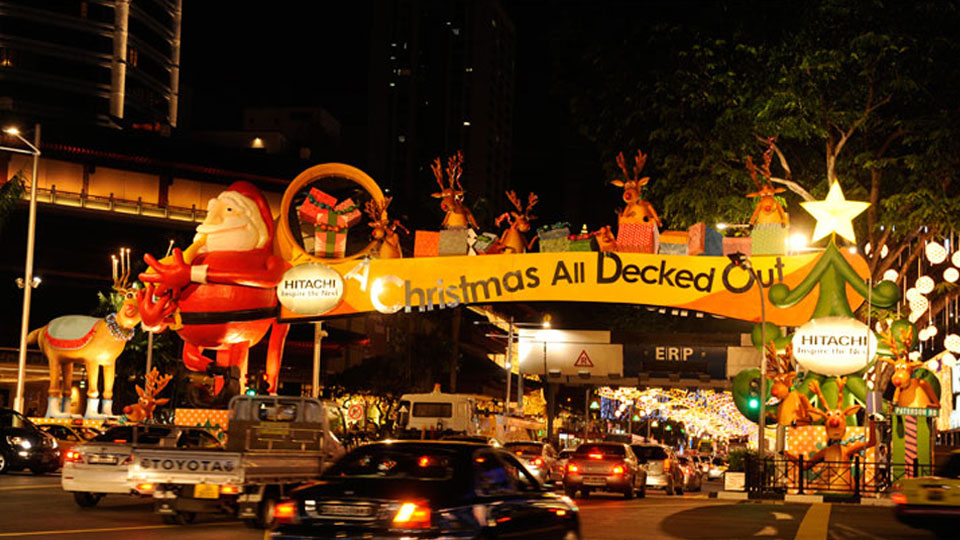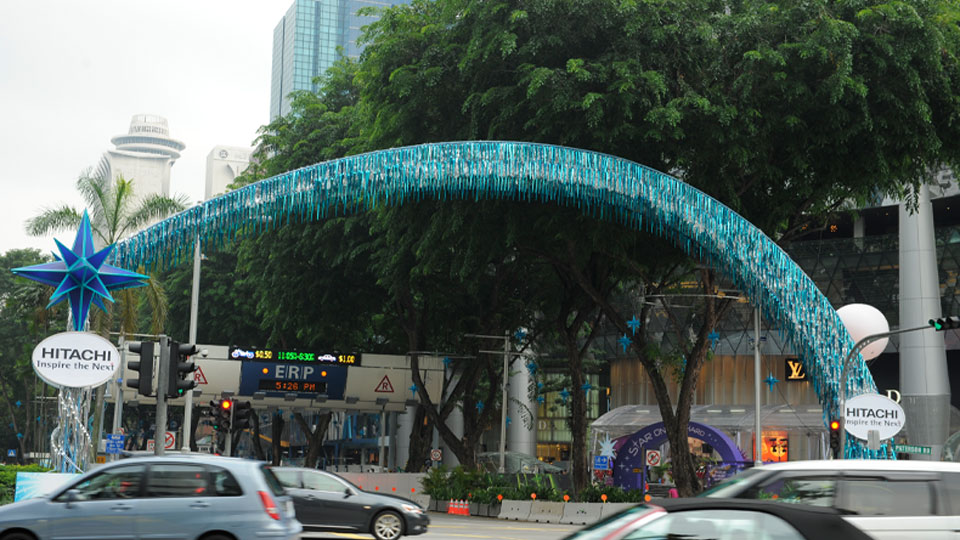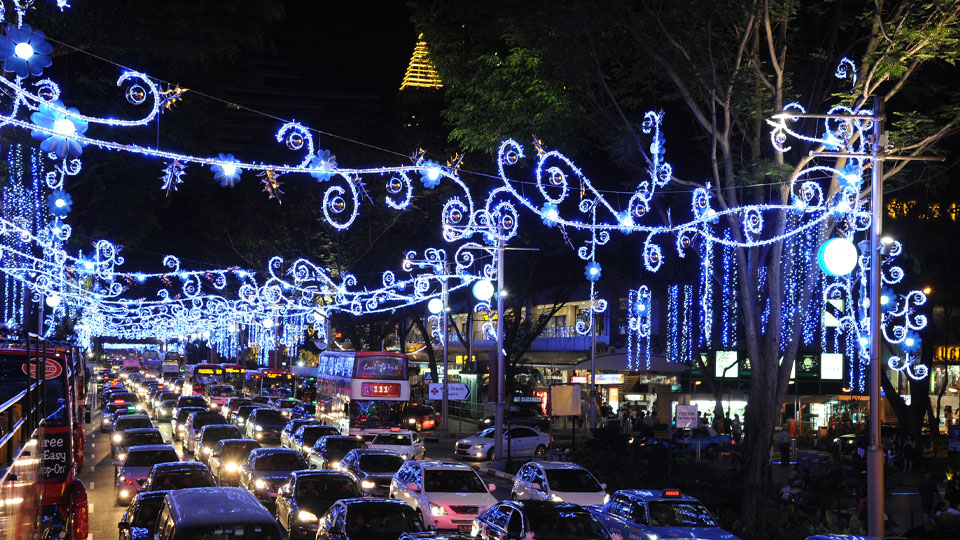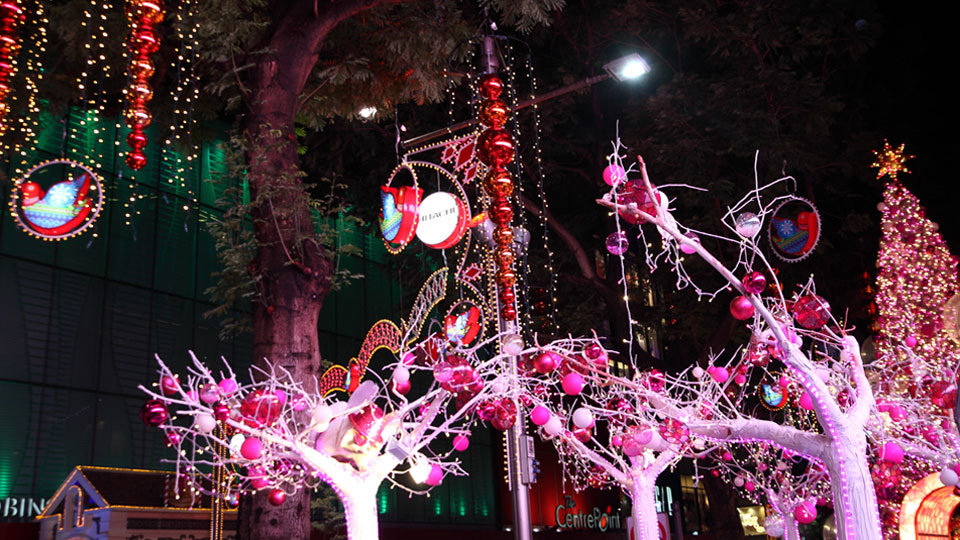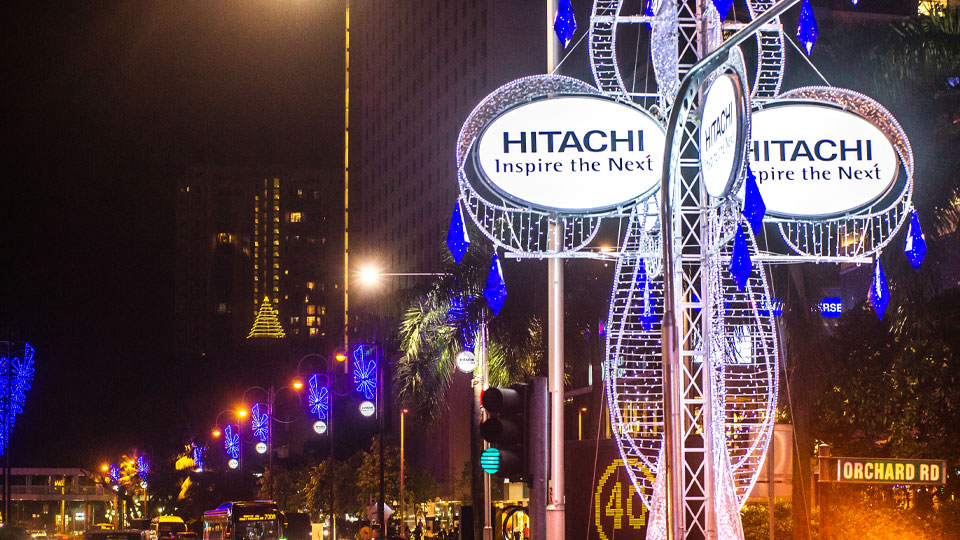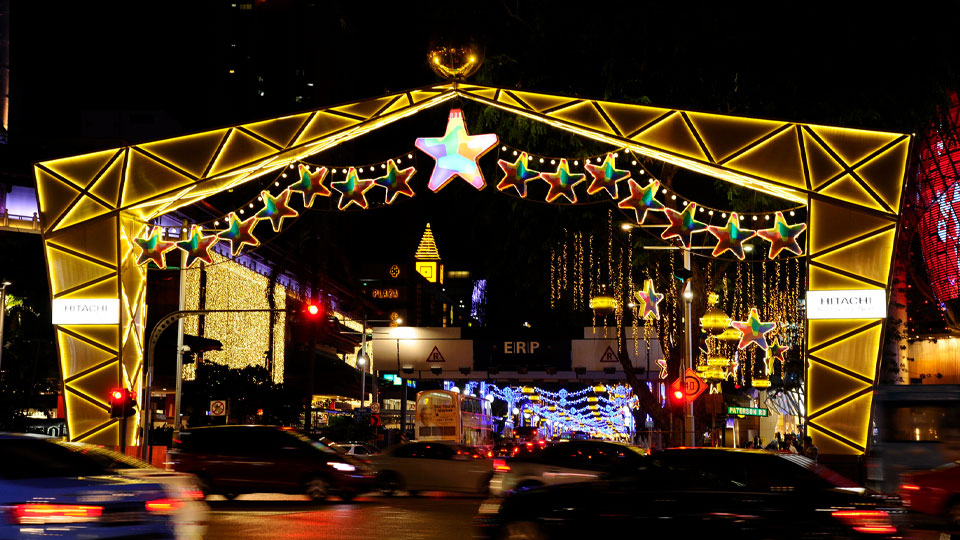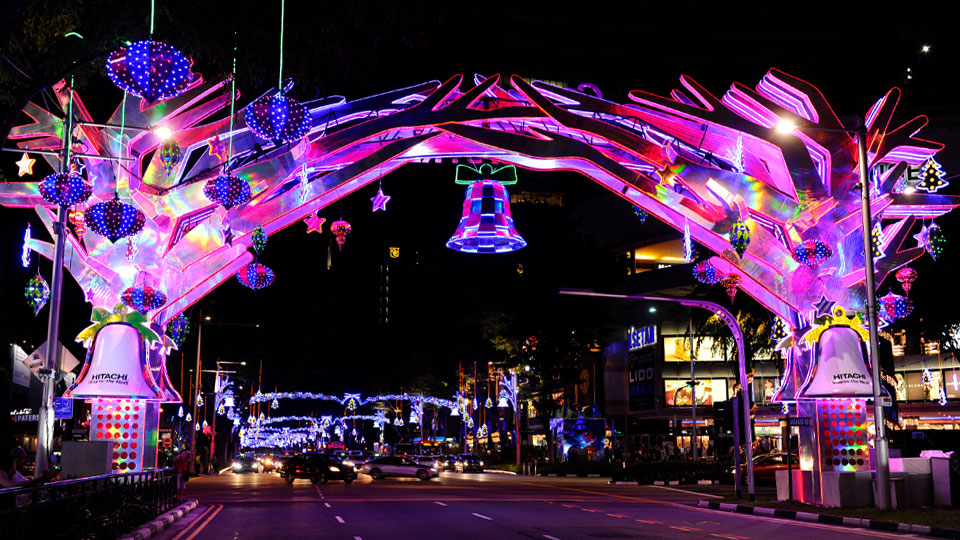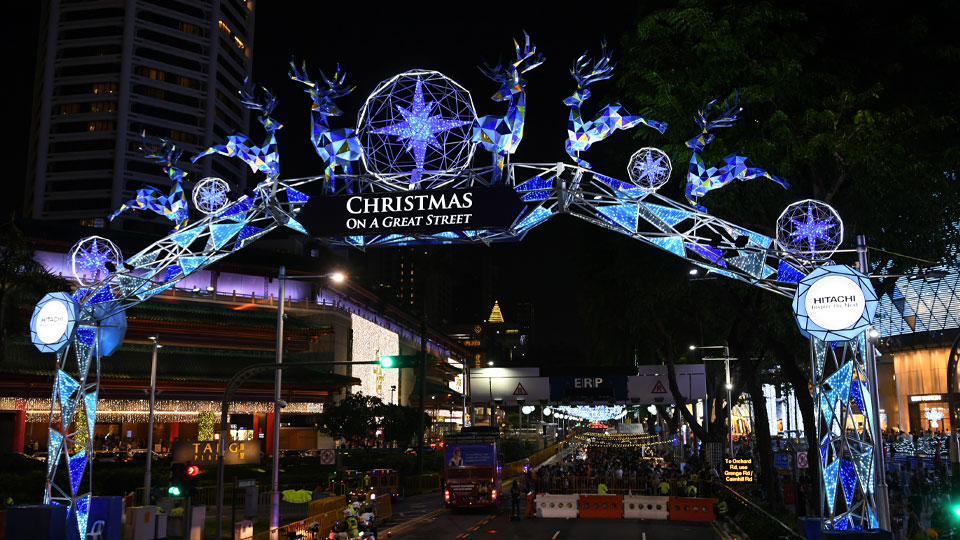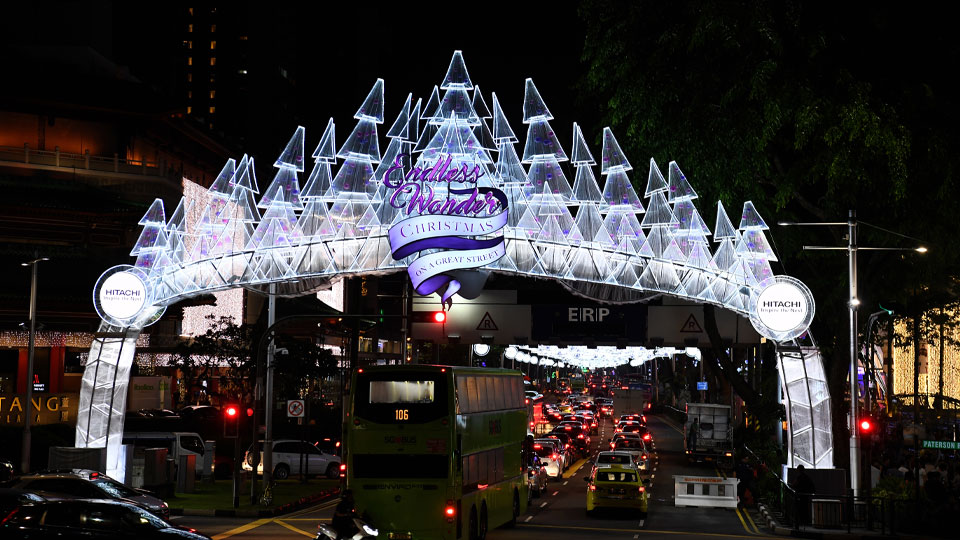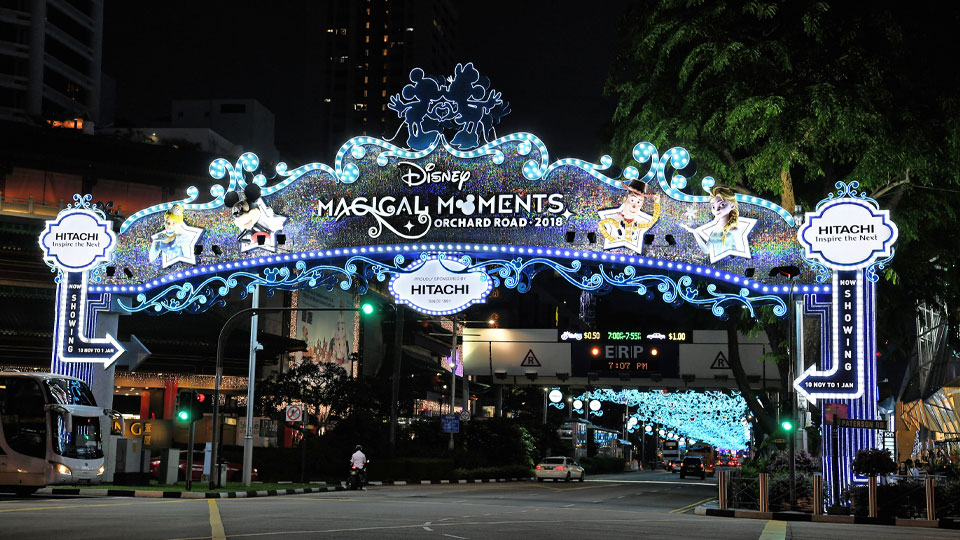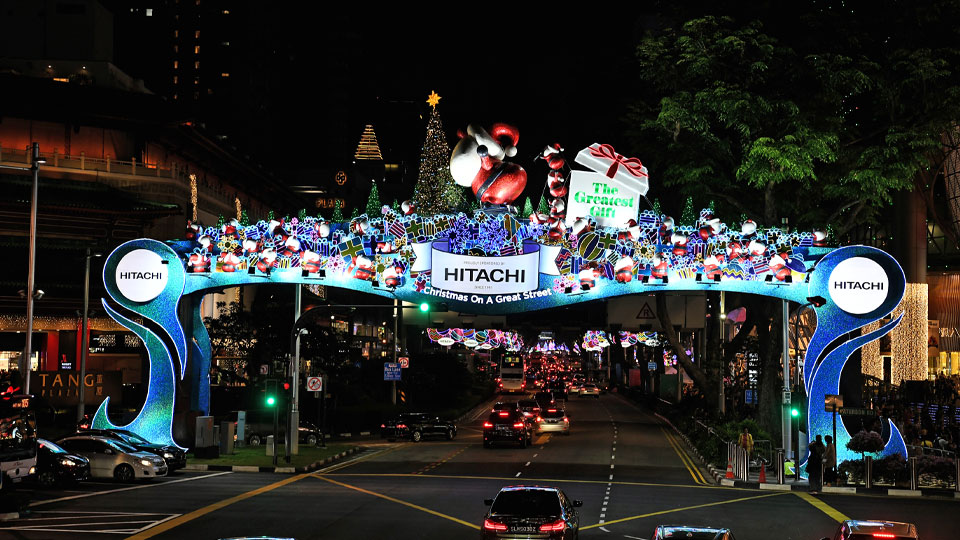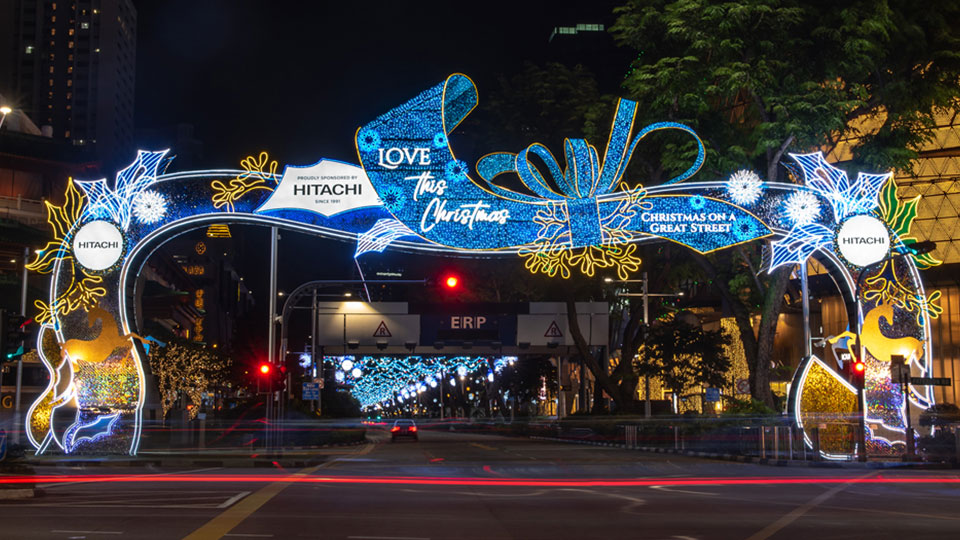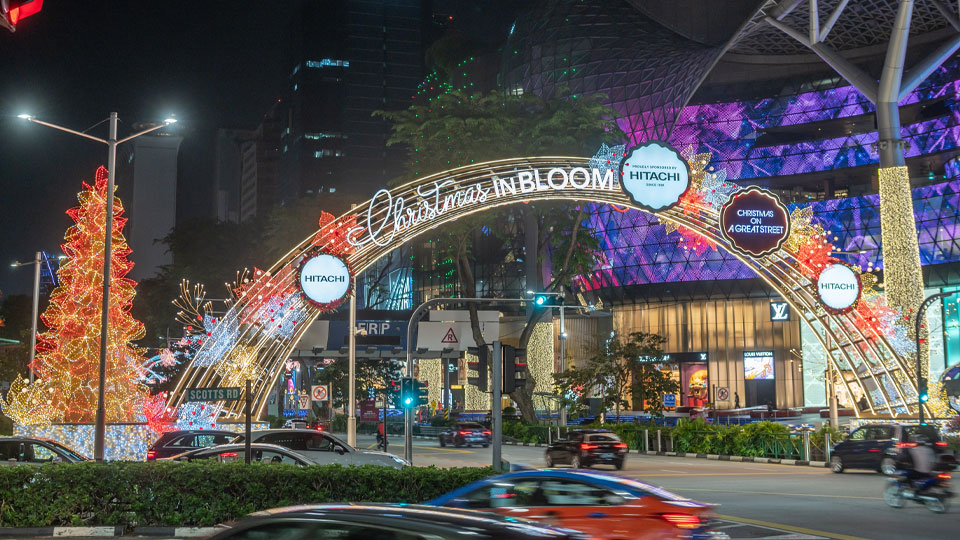 About Hitachi and Christmas on
A Great Street (COAGS)
Each year, the streets of Orchard Road will be illuminated with dazzling arches of lights and merry decorations during the festive period. For the 32nd year running, Hitachi will continue to bring year-end festivities to life on the famed shopping street. Dedicated to "Powering Good" and delivering the goodness that everyone deserves, the sponsorship is a natural extension of our mission to contribute back to the society.
Empowering an Inclusive Society
Apart from the COAGS sponsorship, Hitachi and its Group of Companies have participated in various CSR activities to empower the vulnerable and underprivileged groups in Singapore. We are glad to partner with Community Chest to fundraise for more than 100 social service agencies in Singapore, allowing them to focus on caring for more individuals and families in need.
We thank our GROUP OF COMPANIES once again, for their contributions in 2022:
Arcelik Hitachi Home Appliances Sales (Singapore) Pte. Ltd.
Hitachi Aqua-Tech Engineering Pte. Ltd.
Hitachi Asia Ltd
Hitachi Construction Machinery Asia & Pacific Pte. Ltd.
Hitachi eBworx International Pte. Ltd.
Hitachi Elevator Asia Pte. Ltd.
Hitachi Energy
Hitachi High-Tech (Singapore) Pte. Ltd.
Hitachi International Treasury Ltd.
Hitachi Solutions Asia Pacific Pte. Ltd.
Hitachi Sunway Information Systems (Singapore) Pte. Ltd.
Hitachi Systems Network Technologies Pte. Ltd.
Hitachi T&D Systems Asia Pte. Ltd.
Hitachi Vantara Pte. Ltd.
JR Automation
We hope to inspire more conglomerates and individuals to join us in empowering their local communities for a better life.
You can do your part too since every small step helps contribute to something bigger. Let's come together to uplift these communities. Scan the QR code below to make a token donation to ComChest:
Donate via PayNow: Login to your mobile banking app and scan the QR code. Please remember to include your NRIC in the remarks field in the following format HIT-SXXXXXXXZ to be eligible for tax-exemption.
#GoGreenwithHitachi
About Hitachi Asia Ltd.
Hitachi Asia Ltd., (Hitachi Asia) a subsidiary of Hitachi, Ltd., is headquartered in Singapore. With offices across seven ASEAN countries Indonesia, Malaysia, Myanmar, Philippines, Singapore, Thailand, and Vietnam – Hitachi Asia and Hitachi's subsidiary companies offer IT, OT (Operational Technology) and products to support customers in their transformation journeys. We will contribute to the growth in the ASEAN region by co-creating with customers to identify the social challenges and needs and deliver the solutions. For more information on Hitachi Asia, please visit the company's website at https://www.hitachi.asia/